Kryssie Maybay
Landscape Architect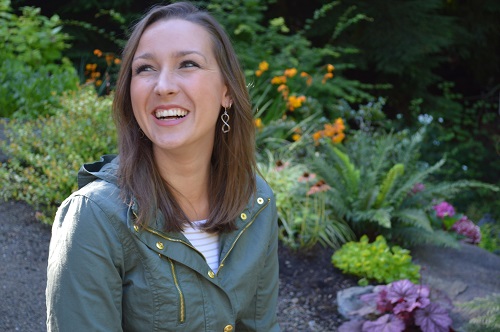 Since I was very young I have always loved to draw, create, and build. I had my sights set on the architecture field since I was in grade school and followed that through drafting classes in high school and started a degree in Architecture in college. During my freshman year at Washington State University I was introduced to Landscape Architecture in my built environments class. Before that I did not even know the profession existed. There was no turning back, I immediately knew that is what I wanted to do.
While working on my Bachelors of Landscape Architecture I interned at an Architecture firm and two design-build Landscape Architecture firms in Spokane. I started studying for the LARE (Landscape Architect Registration Exam) shortly after graduating and to my surprise was able to pass all sections the first time through. I am 'not so secretly' a nerd that loves taking tests… I know, it's a sickness. Becoming licensed was a large step and pushed me to gain even more knowledge about the industry. I continued working for a Design-Build firm gaining knowledge from their expertise in everything from water features, commercial design, residential design, and construction practices.
Then came a twist in life when we decided to move back to the Seattle area. My son Tucker was only 6 months old and the opportunity for my husband to transfer with work would bring us closer to the rest of our family. Looking back now, it couldn't have come at a better time.
Shortly after moving I called Heidi out of the blue to ask if she would like to hire a Landscape Architect. She never saw it coming but thankfully gave me a chance, although I know she thought that at least one or both of us were crazy. We met over coffee and immediately clicked. We have different backgrounds, experience, and knowledge but approach design in a similar manner and make a great team.
The thing that I enjoy above and beyond everything else is making my clients happy. I enjoy challenging designs that make me really have to focus and get creative to come up with the design. We joke in the office that I am a nerd and like all the boring topics. I geek-out on things like lighting, irrigation, structures, grading and drainage. It's a special talent. I love knowing how things work and coming up with new ways of constructing things. I even have dreams about rocks. haha
My background and 3d modeling skills allow me to visualize spaces well. I enjoy creating 3D models and detailed CAD drawings but truthfully I enjoy sketching by hand the most. As my high school drafting teacher told my parents "She may be good at CAD but she sure loves her pencil". I am always looking at the world around me for inspiration and ideas that I can bring into my designs. I am dedicated to learning and growing and committed to helping my clients through innovative problem solving and creative thinking to craft amazing outdoor spaces!