To Prune or NOT to Prune: Fall Edition
Knowing what to prune and NOT to prune in the fall is very important to ensure that your plants make it through the winter and into spring looking healthy. Fall is the time when most plants are starting to get ready to head into winter and go dormant. Pruning and removing a significant amount of growth on some plants during this time can actually weaken them.
As a general rule of thumb, you won't have to prune too much in the fall, but more so in the winter when they are completely dormant or in the spring after plants have fully bloomed. The vast majority of your garden pruning  should be done in later winter (February-March). Also, keep in mind if you prune plants drastically in the fall, you will see the unsightly cuts all winter long so you may be better off waiting until late winter when the plants will be entering into their growth spurt.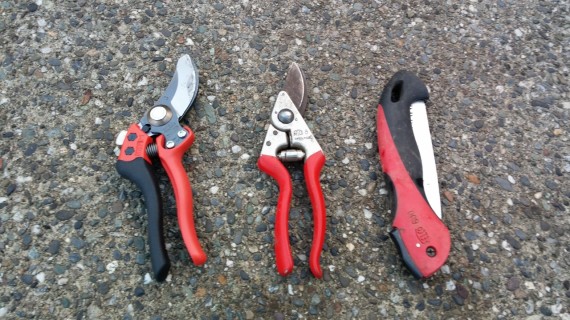 DO's of Pruning:
Remove dead/dying/broken branches along with any that are diseased or infested with insects.
Cleanup and remove dead flowers from perennials.
Cut back withered, unsightly deciduous perennials to the ground. It's also nice to keep stout deciduous perennials and grasses for winter interest and wildlife.
If you're not too picky about aesthetics, you can also just leave plants be and do one big clean up in the spring. This may not be pretty to look at, but the dying leaves can add organic material to your soil and seed pods can be a source of food for birds in the winter.
Always keep your pruning tools clean. This is especially important if you have pruned a diseased or infested plant. Remember to dry them off when you're done to keep your tools in good shape.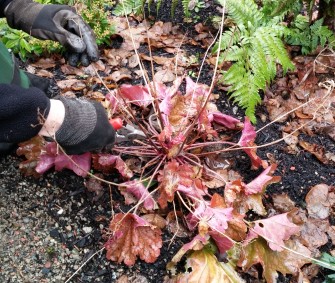 Do NOT's of Pruning:
Do NOT prune spring blooming plants (Dogwoods, Azaleas, Lilacs, Rhododendrons, flowering fruit trees, etc)- these plants will have already formed their next year's buds so pruning them in fall will take a lot of next year's blooms away. Spring blooming plants are best pruned right after their flowers fade in the spring/early summer.
Do NOT prune sap producing trees such as maples and birches- if these plants are pruned this time of year, they can lose quite a bit of sap. It is best to prune them when they are fully dormant in the winter.
Plants tend to heal slower in the fall and disease and fungi easily spread during this time. Because of this, do NOT prune when it is wet out. Let the sun come out for a while before considering pruning anything.
If you do not have a pole pruner for taller trees or if there are power lines near the plant you want to prune, do NOT attempt to prune it. Call a professional to keep yourself and others safe.