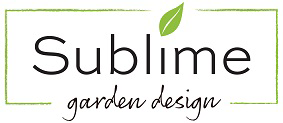 We all love our perennial flowers because we can get them planted and established and then they continue to bloom year after year without a ton of fuss. But what about the fruits and veggies in your garden? We spend a lot of time amending the soil, sowing seeds, watering, keeping pests (and our furry animals) at bay, and then harvesting…just to turn around and do the whole thing all over again the next year. What if you could put all the labor into planting edible plants, but have them come back instead of reinventing the wheel every time? For those of you that want to save yourself sometime in the long run, these perennial fruits and vegetables will keep coming back year after year.
Asparagus- one of the more well-known perennial veggies, but also one of the slower to mature (2-3 years) to be able to harvest, but they can last for upwards of 20 years.
Berry Bushes- Raspberries, blueberries, etc are great low maintenance shrubs that can be harvested throughout summer. Blueberries come in both deciduous and evergreen varieties.
Globe artichokes- lasts for several years and can be harvested when they are dark green and before the bud opens up to a flower, usually in July or August. If you start seeing the purple flower peeking out, it's probably best to just let it flower and watch the show, as they can become tough once they've gotten to this stage.
Herbs- Rosemary, mint, oregano, lavender, and thyme are all common herbs that come back every year and are easy to maintain. And once they are established, you won't have to run to the store if you run out of one of these spices!
Rhubarb- Rhubarb and strawberry pie anyone? These can be harvested once the stalks get to be about 10 inches or longer. Keep in mind that bright red stalks don't necessarily mean they are ripe, but more of an indication of what variety you have.
Fruit trees- while these might be a little hard to fit into your garden depending on space, fruit trees such as apples, apricots, plums, peaches, etc are great options for fresh fruit production. Just remember to give them plenty of space for their roots and room for it to grow.
Grapes- there are quite a few grape varieties that, with a little maintenance, will continue to produce some yummy, sweet fruit each year.
Strawberries- what's better than a fresh strawberry on a warm summer day? These easy to care for fruits can be grown in the ground or in containers.
This is just a short list of all the delicious perennial fruits and vegetables you can grow in your garden that will keep your fridge full for many years. These are also great options for kids to get out in the garden to learn about gardening while also getting a sweet reward for helping out!
What are your go-to perennial fruits and veggies? Let us know in the comments, we'd love to hear from you!
Organized under Edible Gardens, Gardens, Low Maintenance Gardens, Sustainability, Trends, Water-wise Gardening. Labeled as artichoke, asparagus, blueberry, edible gardening, fruit trees, garden hack of the month, grapes, lavender, mint, oregano, perennial edibles, perennial fruits, perennial garden, perennial gardening, perennial vegetables, raspberry, rhubarb, rosemary, strawberry, thyme.