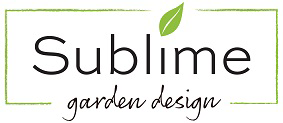 With the Northwest Flower and Garden Show (February 7th-11th) coming up and Valentine's Day, as well, pretty flower arrangements are on many people's minds and they look so lovely in contrast to this gray, rainy weather. If you're thinking of starting or adding to your cutting garden, these plants are great options and look beautiful in cut flower arrangements.
For Bright Color
Coneflower (Echinacea)- these colorful blooms come in so many different colors that you definitely won't run out of options for how you use them. They are also easy to grow and maintain since they are drought tolerant once established. Echinacea prefers full sun and start blooming in summer and continue through early fall.
Dahlia– More of a rounded shape than Echinacea, Dahlias also come in a huge variety of colors along with variances in bloom size making them a superb choice for cut flower arrangements. They will continually rebloom from spring to fall and prefer full sun with regular watering.
For Height
Delphinium– If you're looking for height and color, this is a fun option to add in. The flower stalks can grow anywhere from 2 to 6 feet in height depending on the variety and can support 10, 20, 30, or more flower florets per stem. Talk about a show stopper! They like full sun best and needs regular watering especially in extreme heat spells and will bloom throughout summer.
Bells of Ireland– This tall growing plant gets to be 2-3 feet tall and adds a nice touch of green to your planting bed or flower arrangement. The shell/bell shaped flowers give this flower stalk a unique look and it can be planted in full sun or partial shade. Bells of Ireland will bloom in summer.
For Large Blooms
Peony (Paeonia)– For those soft, romantic flower arrangements and bouquets, peonies are the perfect big bloom to have on hand. They bloom in mid to late spring and come in various colors from white to yellow to pink to deep reds and many in between. Peonies like to be placed in full sun and need to be watered regularly.
Hydrangea– With Hydrangeas growing so well in our region and with so many different kinds of flower heads, this is a no-brainer to add to your garden if you don't already have some. These shrubs come in dwarf sizes up to larger shrubs that can be 5-6 feet wide. Hydrangea blooms come in upright conical shaped blooms (panicle), lacecap blooms, and mophead blooms and the color will depend on the pH of your soil. The blooms can either be used fresh or dried in cut flower arrangements. Plant Hydrangeas in partial sun and keep the soil consistently moist. Most will start flowering in late spring or early summer and will continue through late fall.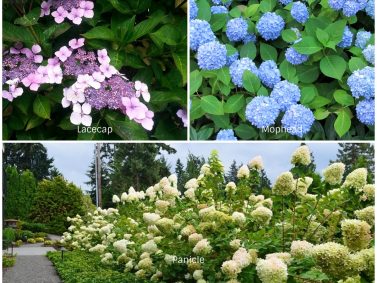 For Accents & Fillers
Lavender- Both fresh and dried lavender are great accent and filler options for flower arrangements and bouquets and provide a nice, light scent. Lavender comes in mostly shades of purple, but you can also find shades of pink, blue, and white. These easy to care for evergreen shrubs prefer full sun and only need occasional watering when it gets really hot.
Baby's Breath (Gypsophila elegans)– This annual is a common one but it can add such a nice airiness and works very well as a filler in flower arrangements. This variety of Baby's Breath has white to pink flowers, but other varieties may appear in reds or purples. It prefers full sun and moist, but well-drained soil. The flowers can be used fresh or dried.
For Unique Shapes
Flowering Onion (Allium)– Alliums have a rounded or globe shaped flower and have a Dr. Seuss feel and add a touchy of whimsy to the garden and flower vases. Flowers sit atop tall stalks and come in various shades of white, pink, and purple. Flower blooms can either have tight or loose forms and can be as large as grapefruit or softballs down to small little lollipop sizes. Most Alliums bloom in later spring to early summer and do best in full sun and well-drained soils.
Minoan Lace (Orlaya grandiflora)– Similar in look to lacecap hydrangeas, Minoan Lace plants have large, flat flower umbels which add an elegant touch to a vase of flowers. Flowers are pure white and can be anywhere from 3-5 inches wide. They are easy to grow and are relatively low maintenance. They prefer full sun and soils with good drainage. Minoan Lace will bloom throughout summer.
Do you have a cutting garden? What are your favorite flowers to use in flower arrangements? Let us know in the comments, we'd love to hear from you!
Organized under Buds and Blooms, Cutting Gardens, Gardens, Plants I Dig. Labeled as allium, baby's breath, bells of ireland, Coneflower, cut flower arrangements, cutting garden, cutting garden flowers, cutting garden plants, dahlia, delphinium, echincacea, flower arrangements, flowering onion, flowers for accents, flowers for bright color, flowers for cut flower arrangements, flowers for fillers, flowers for flower arrangements, flowers for height, flowers for large blooms, flowers for unique shapes, flowers for vase fillers, gypsophila elegans, hydrangea, lavender, minoan lace, orlaya grandiflora, paeonia, peony.