How much do you charge for a landscape design?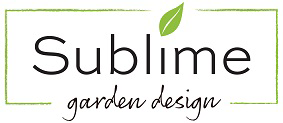 This has to be one of the questions we get asked most frequently.  And understandably so. Landscaping can be a considerable investment and one that can and should add value to your home.
If you have never worked with any type of designer or architect before, the answer to this question is one you may need to know before deciding if you want to hire a landscape designer or landscape architect .   
The cost of a landscape design has many variables. A few of them are fairly obvious, such as:
the size of your property
elements you want to include in the design (patio, water feature, fire pit, arbor, outdoor kitchen, landscape lighting, etc.)
fees charged by the landscape designer or landscape architect
Other, not so obvious factors, that determine the cost of your landscape design may also include:
your existing space and the existing features
the topography of your site
your location
if you have a site plan or other measurements of your property
the degree of detail that is needed on the plan
the expertise of the landscape designer or landscape architect 

 
Generally speaking, the more time and expertise that goes into the planning and design of a landscape, the more the landscape design will cost.  Understanding how much time goes into the a landscape design can be difficult for many homeowners to understand.
It can also be one of the biggest challenges for a landscape designer.  Estimating the time it will take to design a landscape is something that I would bet even the most experienced landscape designers have struggled with from time to time.
As landscape architects and landscape designers (many of us are also the business owner, janitor, bookkeeper, etc.) we want to deliver a knock-your-socks-off-design, while at the same time price it so that we can have the creative space and time we need to do great work…and have some left over to buy that miniature donkey I've been longing for.
The total time your landscape plan will take may include time for the landscape designer or landscape architect to:
take measurements and complete a site analysis of the property
enter the property site measurements and notes into CAD to create a base plan (for a designer that does hand-drawings this would be the time it takes to draw the base plan)
research property codes, setbacks, restrictions, etc.
draft design concepts that cohesively integrate all the features that you have requested to be in your new landscape. We also create 'idea pages' with photographs to use as visual aids to convey the feel of the design
meet with you to review design concepts
draft design revisions from concepts plans to create your master plan
draft design details (for elements like arbors and pergolas, screen structures, outdoor kitchens, etc.)
develop the planting plan, taking the time to make sure the right plant is in the right place (based on mature size, exposure and water requirements, and type of soil preferences), integrating your existing plant material and redistributing existing plant material if needed
meeting with you to review the final landscape layout and planting plan

 
As you can see there is a lot that goes into creating a landscape plan.  There is really no such thing as a typical design or design fee because each project is so individual and because every company/designer will have something different to offer based on their level of expertise and how much detail and creativity they put into a project. This is makes it difficult to give an average cost for a landscape design.
That said, our landscape designs range from partial renovations and small planting plans, that start around $1500, to full landscape designs that can cost several thousand dollars.
How you are billed for the landscape plan will depend on the method the landscape designer or landscape architect you are working with is most comfortable with.
Some designers charge by the hour and will give you a range, or a 'not to exceed' amount.  Some will charge a flat fee.  Some will charge an amount based on the square footage of the property, and some will base their charges on a percentage of the construction cost.
We typically will give our clients a proposal for a flat base fee for the master plan. This does not include extra time for permitting, construction details or 3D modeling , which are billed on an hourly basis.
I hope this helps to answer this commonly asked question . If you have more questions about what goes into a landscape plan please feel free to post in the comment section below or contact us via phone or email.
~Heidi