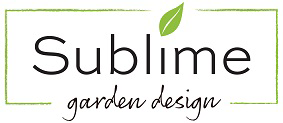 When determining a budget for a large project having a realistic expectation of what things cost is imperative. For those who have no previous experience with a substantial landscaping project it can be very challenging to determine what an appropriate amount to spend would be.
The first step in determining your expectation and budget is to consider the project in the same way you would a remodel of your home. Landscaping can often be thought of as the simple tasks of replacing plants and installing new mulch. Most projects are much, much, more than that.
A well designed and installed landscape can provide a return on investment similar to projects like a kitchen or bath remodel.
Based on past projects, we have developed some standard pricing of commonly used materials and labor from a licensed and experienced landscape company that will give you a realistic expectation of what things cost so that you can develop a budget for your project.
Before we look at numbers, it is important to know that there are many items that will vary with each individual site and project. Access to the site where the work is being done is the largest variable. Difficult accessibility can double the cost of a project because of factors like having to do work by hand that could be done by machine, not being able to use standard material delivery methods, or even confined spaces that limit the number of people that can work on a project.
For starters, on average a crew of 2-4 people will cost $1000-$2000 per day. Most backyard renovation projects take somewhere in the range of 4-8 weeks to complete. This can mean that labor alone can amount to $20,000-40,000 (not including the cost of materials). Tasks that cannot be completed by a general landscape laborer and need to be done by a specialist such as a mason, electrician, or specialty carpenter add to the complexity and cost of the project.
We have provided some examples of pricing for typical elements that go into a landscape renovation project. All of these costs are based on averages and do not reflect specialty materials (e.g. stone sourced from Italy) or site-specific issues or difficult access.
Demolition and Removal: This is the first step, and often overlooked, in terms of determining a budget. Unfortunately, there is not an average or rule of thumb on this one, as every site is so different . Think about the amount of time it will take to demolish, remove, and transport materials, and then add the cost of dump fees. You can refer back to the cost of a crew to help you with this. $2,000-10,000+
Soil: Re-grading and soil import and export is an important part for the overall health of the new plants in your landscape. Import of amendments and topdressing is $100-$200 per cubic yard, including delivery, spreading and grading, tilling, and final grading/raking.
Irrigation: An average residential system will have between 4-10 zones and the average cost per zone is $1500-$2000.
Patios and walkways: Low: $15-20 per square foot, Mid: $20-40 per square foot, High: $40-80+ per square foot. Examples of these materials would be Low: concrete or very simple pavers, Mid: standard pavers and sand-set natural stone, High: mortar-set stone and specialty pavers.
Fire Pits (built-in): $2000-4000+ for wood burning and $4000-8000+ for gas.
Covered Structures: For something like a small grill cover structure, start the budget around $3000. If you are looking for a covered dining structure, start your budget around $12,000 and increase for larger spaces, structures attached to your home, and structures with more complex roofing materials like shingles and skylights.
Water features: Simple bubbling features start around $3000 and go up from there. Large ponds and streams are significantly more and will be dependent on size and pump/filter equipment.
Lighting: Low voltage LED fixtures have an amazing lifespan and have a very low operating cost but the initial investment per installed fixture with a transformer is around $300+ each.
Plants: In general, the more trees and larger plant material, the higher the plant budget. Quality of plant material can be a factor in cost on this one. Like most things you buy, you get what you pay for. Lower cost, poorly cared for plant material usually has a higher risk of needing replacement. Good quality plant material from a reputable nursery that is free of pests and diseases and grown in proper conditions will provide plant material that you can enjoy for years to come.
So… What should you budget for your landscape renovation? The average suburban landscape comes in around $20/sf for total landscaped space (average of 2,500 sf and a $50k budget). Small spaces with many elements average around $18-25/sf while large sites with expanses of simple materials, like lawn, average $10-15/sf. These numbers are based on a collection of site data ranging from 1,400 sf to 25,000 sf with project costs between $30k – $200k.
One final important note is that it is much more likely that your landscape renovation will come in at budget if you have a landscape plan to refer to going into the process.  Landscape projects that are executed without a landscape design run a higher risk of cost overruns and scope creep. We hope you find this information helpful in knowing what to expect and determining a budget for your landscape renovation.  If you have more questions we are always happy to answer them.  Once you calculate your budget and are ready to start the design process you can get started here.
Organized under Education, Landscape Architect, Landscape Architecture, Landscape Design, You don't know what you don't know. Labeled as average landscape pricing, cost of a landscape, cost of landscape installation, how to budget for a new landscape, how to budget for your landscape renovation, how to determine cost of landscape, Landscape budget, landscape installation budget, landscape pricing, landscape renovation, landscaping budget, landscaping price, price for landscaping, what to budget for a landscape renovation.