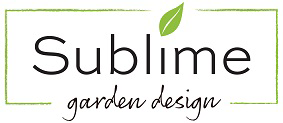 I think we can all agree that 2017 seemed a bit more stressful of a year than usual. To start off 2018 with a relaxed mood, try incorporating a couple of soothing elements into your landscape to help create a nice retreat from the everyday stresses of work, school, etc. These soothing elements can be small additions to you garden such as a piece of artwork or a new outdoor couch or larger projects like adding a water feature or built-in fire pit.
Water- this is an obvious one, but water is well-known for creating a calming and soothing effect in the landscape. The sound, look, and even feel of water can be incorporated in many ways. Bubbling rock/urn water features are a popular and simple way to add water into both small and large spaces and can withstand the elements if taken care of properly. Larger water features such as fountains, waterfalls, and streams require much more thought (and of course money) to plan out but they can add a dramatic touch to the garden and if you love the sound of water, are great options. Spas/hot tubs are also another investment that has the added benefit of usability year-round and can be very relaxing after a long day at work or a good workout. You can even find spas that have mini fountains in them to add another element of sound. Another option for water which actually doesn't include water, is adding a dry stream into your landscape. If you're not a huge fan of taking care of water features and cleaning them, or if you have curious animals and children, a flowing dry stream can help create an illusion of water while also providing a solution for drainage.
Monochromatic Color Schemes- If having many different colors in your landscape makes you a little anxious, you're not alone. Many people prefer more of a monochromatic color scheme when it comes to plants, so the eye isn't trying to dart around and see all the different colors. To create more visual interest, you can use plants with different textured leaves in varying shades of the same hue or add in one or two plants with a different color to add a focal point into your garden. You can also expand this monochromatic color scheme into other parts of the landscape such as outdoor furniture and artwork.
Seating- Seating areas can vary greatly in size, but all provide a space to sit back, relax, and maybe even enjoy an adult beverage or two. Small seating areas can be used for that cute little bistro set you had to have from Wayfair or as a unique spot for a set of Adirondack chairs and can have a tucked in and cozy feel without being suffocating. Larger seating areas on the other hand, are great for entertaining or summer outdoor dinners and can be a nice place to sit outside on a comfy couch or hammock and enjoy your garden and a good book. Pre-made and custom-built swings are also another fun, but still soothing, element that the whole family will love to use.
Fire- There's not too many things that can top a fire on a cool summer night. The warmth and glow of the embers provide a comforting atmosphere and can be incorporated in a few different ways. Wood burning fire pits can put off a good amount of heat and also produce that wonderful crackling sound and smell of burning wood. Compared to a gas fire pit, they don't require as much installation time, but you also have to be careful or overheating the surrounding rocks or blocks that the fire pit is built out of and of any burn bans that might be in effect. Gas fire pits require more planning and installation time but are easy to maintain and easy to turn on and off quickly. If you're wanting to go bigger, you can incorporate a full outdoor fireplace that can be either wood burning or gas, or go the smaller and less expensive route and purchase a portable fire pit that can be used with propane tanks. Whichever fire element you choose, don't forget the s'more supplies!
Artwork- Even though everyone will have their own tastes in artwork, you can find many unique pieces from local artists that create soothing effects such as movement with wind or shadow and light patterns with sunlight. Soothing artwork elements not only add a focal point to the garden, but can act as a conversation starter.
Lighting- Quality outdoor lighting can add valuable hours to your day letting you enjoy your garden even longer into the night. Not only will it help direct traffic safely to and from spaces, the soft glow adds a warm, inviting ambience to the landscape. Outdoor lighting can be wired light fixtures placed throughout the garden, or string lights hung over an arbor or trellis. There are many ways of incorporating this element into your garden that you can really let your imagination lead you.
Shade vs Sun- If you're a big sun lover, or the opposite, having a good amount of covered vs open areas is going to be an important factor in how much you enjoy spending time in your landscape. If you like to find shaded areas that protect you from the hot summer heat, adding a covered area with a pergola or other type of covered structure might be something to look into if you get direct sunlight in your landscape for most of the day. On the other hand, if you love soaking up the sun and have a backyard that barely gets any light, you'll want to steer away from larger trees that provide shaded canopies or adding too much covered areas where you'll feel closed in (and cold). Many people may have a great garden to enjoy but if they feel they can't get out into or away from the elements, it can really limit the amount of enjoyment they get from being in their outdoor space so it's always important to think of this element.
Scents- While this may be an afterthought for some, but scents can play a huge part in how we feel and experience things. Planting your favorite flowers or aromatic herbs close to a window or close to an outdoor seating area will help you enjoy the space even more and will help you feel calmer to smell familiar scents. Plants like Sarcococca and Daphne have a good amount of fragrance without being too overwhelming.
As you can tell, you can get really creative in how you incorporate soothing elements into your garden. By including a couple of your favorite calming elements, your mind and body will thank you for years to come and you'll get even more enjoyment out of your garden than you already did!
If you're thinking of adding a few soothing elements to your landscape but not quite sure where to start, we can help you determine if a landscape design is right for you and your space. You can start by filling out this form and we'll contact you to setup a free phone consultation.
Organized under Foliage, Garden Art & Funky stuff, Garden Tips & Advice, Landscape Design, Outdoor Gathering Space, Shade Gardens, Trends. Labeled as ambience, aromatic herbs, artwork, calming elements, covered areas, decks, fire, fire pit, fireplace, fragrant flowers, incorporating soothing elements into the landscape, incorporating soothing elements into your landscape, leaf texture, lighting, monochromatic color, mood lighting, outdoor fireplace, outdoor scents, patios, relaxing elements, seating areas, shade areas, soothing artwork, soothing elements, soothing landscape elements, water, Water Features.