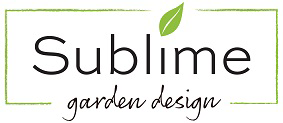 Once you have decided that you need help with your new landscape it can be a bit overwhelming to determine who to turn to. There are many different business structures within the landscaping industry that can help you achieve the results you are looking for. The options range from a landscape designer or landscape architect (find out more about the differences here), a landscape contractor, or a landscape design-build firm.
A Landscape Designer or Landscape Architect will focus in great detail on the design of your landscape. This is typically the best option for large or complicated projects. It is also a very valuable process if you are not sure what you want or what the options for your space are. A designer can help you make sense of the options, help narrow down the best solutions, and use their expertise to arrange the elements on site to flow well together. If you plan to phase the project or complete some or all of it yourself a landscape designer or landscape architect can guide you and provide you with a master plan. Having a detailed design also provides you with the vision of the completed project before making the investment in the installation. If you need help with the installation most designers either provide referrals to preferred contractors or offer project management or client representation services.
A Landscape Contractor typically does not provide design services. This may be a good fit for you if you already have a design for them to implement or have a very simple project that does not need design input to achieve. There are some contractors (such as the ones we use to implement our work) that work primarily with designers and rely on the designer's aesthetic, expertise, and guidance throughout the installation process. You can find more information about how to choose a landscape contractor here.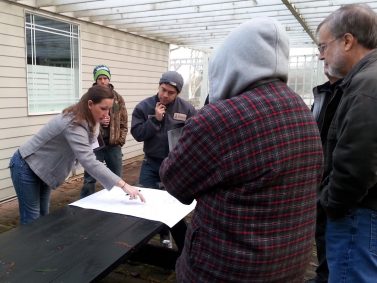 A Design-Build Company is a combination of elements of the two above. The level of design provided can vary greatly between different companies, but will usually be more conceptual than when working with a landscape designer or architect. Most design-build contractors either charge a nominal fee or credit back the design fee towards the installation. The design is used primarily as a guide for the bidding and installation process (you will be paying for the design time either way). Depending on the firm, the design may not be a separate service they offer, but rather a step in their overall process, meaning that you may not be able to take the design and have it bid on by other contractors, either because the designs may not be detailed enough or because it may not be provided. If working with one company is more important to you than having the option of multiple bids on your project, a design-build contractor may be a good fit for you.
Every client and every project is different. You need to choose the format that provides you with the process and services that fit the best. The best way to find out is to do your research on the companies in your area and look at how they align with not just your needs and goals, but also your budget and personality. You can learn more about our process here.
Organized under Landscape Architect, Landscape Architecture, Landscape Design, You don't know what you don't know. Labeled as design build contractor, design build firm, difference between landscape designer and design build, landscape architect, landscape contractor, landscape design build contract, landscape design build firm, landscape designer, what is a design build contractor, what is a design build firm, what is a landscape architect, what is a landscape contractor, what is a landscape design build contractor, what is a landscape design build firm, what is a landscape designer.