The snow might have slowed construction down a little, but we're getting going again now that it's started to melt and we're still busy with design work, as always. The concept designs below are for a client in Snohomish.
Getting started on boulder placement and new Montana flagstone patio going in, in Kirkland.
Working on a fire pit seating area next to the pool in Snohomish (see more pics of the pool in our post from January about What We're Working On).
Which one are you most excited to see the finished project? Let us know in the comments, we'd love to hear from you!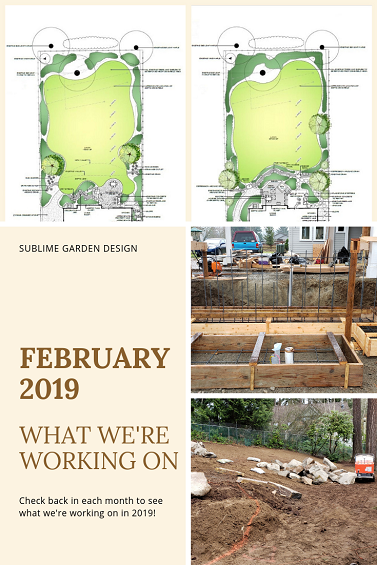 Organized under Gardens, Landscape Architecture, Landscape Design, What We're Working On, Whats New. Labeled as boulder setting, built in seating, concept designs, construction pictures, fire pit, fire pit seating area, installation pictures, kirkland landscape design, landscape concepts, progress pics, progress pictures, rock setting, Snohomish landscape design, what we're working on.