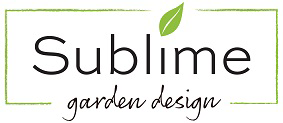 Spring is here and with each flicker of sun grows the excitement to spend time outside in the garden. Spring is a time when many people start looking into their gardens and dreaming of what is to come.
Anytime of year is a good time to start planning and begin the design process but as with any process it takes time. It may be disappointing to hear that starting a design now will likely mean you will not be able to enjoy the final installation until fall or winter…But trust me, it will be worth the wait!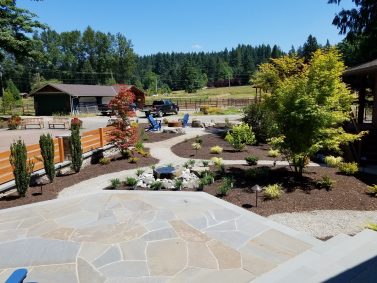 Typical timeline:
Start: Consult & site measurements
2-3 weeks⇒ Concept review meeting
1-2 weeks⇒ feedback and revisions
1-2 weeks⇒ revisions returned and approved
2-3 weeks⇒ final plan and planting plan review meeting.
That is 6-10 weeks with the average being 8-10 weeks.
Once the design is complete the timeline is dependent on the schedules of contractors. Soliciting bids and finalizing scope is very project dependent but typically takes a minimum of 3-4 weeks, longer for large or complicated projects.
After finalizing scope and signing a contract with the contractor they will typically have other projects they are working on so most likely they will not be able to start right away. Depending on the time of year and workload, this lead time can be anywhere from a couple of weeks to a couple of months.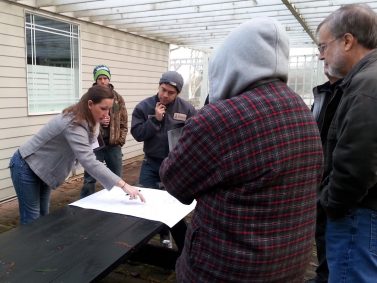 Once they break ground, the timeline for completing the project will be based on size, complexity, subcontractors, and weather. A typical average suburban back yard is 4-8 weeks. We do live in the northwest which means that rain can slow projects down as well as snow and freezing temperatures, but construction efforts continue year-round.
All said and done, if you are dreaming of a garden renovation now it would be wise to plan for 6-10 weeks for the design process and an additional 2-4 months for bidding and installation.
You can use this general timeline to help you determine when to start your project, but if you want to narrow it down by season, this might help.
Summer Install Completion ⇒ start design process in Fall or Winter
Fall Install Completion ⇒ start design process in Winter or Spring
Winter Install Completion ⇒ start design process in Spring or Summer
Spring Install Completion ⇒ start design process in Summer or Fall
If you go in knowing typical lead times for landscaping projects, this will help you realistically plan for your garden renovation and can assist you in planning out other areas of the design and installation process such as budgeting and goal setting.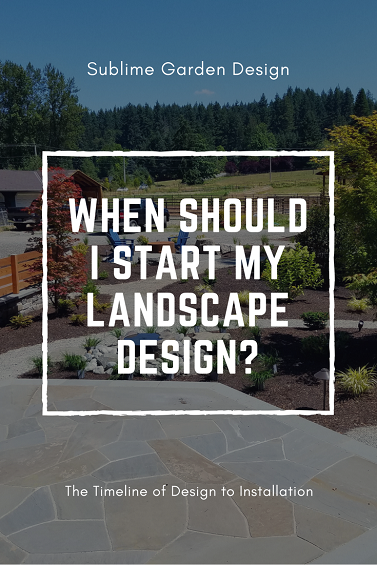 Organized under Landscape Architect, Landscape Architecture, Landscape Design, You don't know what you don't know. Labeled as design process, design to completion, design to installation, landscape bidding, landscape design, landscape design installation, Landscape Design process, landscape design timeline, landscape installation, timeline of design to installation, timeline of landscape design, timeline of landscape design to installation, when should i start my landscape design.