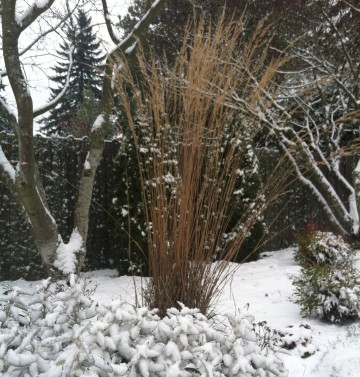 Most likely, thinking about the new landscape of your dreams is the last thing on your mind as your garden sits under a layer of snow or is soggy with rain.  However, if you want to be enjoying that glass of wine on your new patio as soon as those first 70 degree temps arrive, winter is actually the perfect time to start thinking about it!
We shared details about the design process and timing a while back in this blog post, 'Tis the Season to Start Planning Your New Landscape'
In a quick recap, here are the details you'll want to know:
From initial meeting to discuss your wants and needs, to site measurement and design idea and generation, to the 2nd meeting to discuss landscape design concepts – 2 to 3 weeks
From concept meeting to final landscape design – 1 to 3 weeks
From final design to bid procurement from contractors, depending on work load and time of year – 1 to 3 weeks
From contractor selection to construction start date, depending on workload and time of year – 2 to 6 weeks
Landscape construction – 2 to 12 weeks (depending on the scope of the project, of course).
At the very least, from start to finish, the process takes two months, but can take as many as five.  This is especially true during the busy time of year which is, you guessed it, spring and summer when EVERYONE is thinking the same thing and is dying to get out in their newly designed garden to enjoy the precious Pacific Northwest summer weather.  So why not beat the rush and start the process now?
Can't you visualize it… warm summer evenings spent around an outdoor fire pit, lazy afternoons on a swinging bed under a pergola, or gathering flowers from your garden for a breakfast table bouquet…?  We can.  In fact, nothing makes us happier on a dreary winter day.  
Let's start the creative process and generate some ideas!  We'll have you out it your new garden before you know it.
Happy New Year from all of us at Sublime Garden Design!