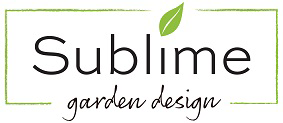 Whether you want to reduce the amount of lawn you currently have or you just don't like lawn altogether, there are plenty of lawn alternatives available to use that can also help you save on watering and cut down on maintenance.
Groundcovers:
Quick spreading groundcovers are a great option if you're looking for really low maintenance (as it doesn't need to be cut or mowed) or if you're wanting something with a bit more texture than normal lawn. There are also many different groundcovers that flower which provide even more texture and color. Because of the dense mat that most groundcovers create, it will also help to choke out weeds once they have grown in. With groundcovers, it's good to know that some kind of edging should be used if you don't want plants spreading onto pathways, patios, etc.
Brass Buttons (Leptinella squalida)- forms a dense mat of fern like green leaves with yellow flowers in Spring. There is also a miniature version (Leptinella gruveri) that can tolerate a lot of foot traffic and even car traffic a couple of times a day.
Creeping Red Thyme (Thymus praecox 'Coccineus')- evergreen foliage that turns maroon in winter with crimson flowers in Spring, can handle some foot traffic
Burgundy Glow Bugleweed (Ajuga reptans 'Burgundy Glow')- evergreen, pale green and cream variegated foliage splashed with burgundy and blue flowers in Summer, keep to moderate foot traffic
Hardy Ice Plant (Delosperma cooperi)- this groundcover tolerates drought but should be used in areas that won't have much foot traffic. Hardy Ice Plant has bright pink blooms throughout summer with succulent like foliage that turns reddish in fall/winter, good for hillsides as it likes well-drained soil.
Corsican Mint (Mentha requienii)- tiny green leaves form a mat that can tolerate light foot traffic and shady areas. When crushed or bruised, the leaves give off a minty/sage fragrance and are actually what is used to create the flavoring for crème-de-menthe.
Angelina Stonecrop (Sedum x 'Angelina')- this evergreen groundcover has bright yellow-green needle like foliage which turns orange in Winter. It does best in full sun and well-drained soils and can tolerate light foot traffic.
Clovers:
Clovers work well if you're wanting to seed over existing grass or you can also use just straight clover to slowly create a clover only lawn. Both kinds of clover below are drought tolerant once established, can be mowed, handles heavy foot traffic well, and won't be damaged by dog urine. Clovers act as a natural fertilizer by fixing nitrogen levels in the soil. Clovers will bloom through Spring and will attract honey bees. While honey bees normally don't sting, if you're allergic or they make you feel uneasy, you can mow more often throughout the bloom period to cut down on bees visiting your yard.
Dutch White Clover (Trifolium repens)- most popular kind of clover for a lawn alternative, can be seeded over/into existing grass or grown by itself. It has clover shaped green leaves and little white blooms throughout Spring.
Red Clover (Trifolium pratense)- this clover grows taller (18-36") than Dutch White Clover and works well if you don't mind the height or in a pasture or prairie type setting. It has the same green clover foliage but has pink-purple colored blooms throughout Spring.
Ornamental Grasses:
While many ornamental grasses are too large to be a lawn alternative, there are a handful of groundcover-like ornamental grasses that can form dense mats. Some can even be mowed just like regular lawn if you'd like.
Dwarf Mondo Grass (Ophiopogon japonicus 'Nanus')- This variety of mondo grass only grows to be about 4-6" tall and when planted close together will form a dense, dark green grassy evergreen mat. The texture of this Dwarf Mondo Grass has a coarser texture but doesn't require the mowing that a regular lawn would. It prefers filtered shade and moist, well-drained soils for best performance.
Creeping Lilyturf (Liriope spicata)- fast spreading and evergreen, Creeping Lilyturf has long, deep green leaves and purple flower stalks in summer. This is best suited for areas that you don't mind being a bit taller since it doesn't like being mowed but it does provide a meadow like appearance. It does best in partial shade.
California Meadow Sedge (Carex pansa)- This carex, among a couple of others, have a grass-like appearance but don't require nearly as much maintenance or mowing as lawn does. California Meadow Sedge can handle all kinds of soil conditions and foot traffic and does best in full sun to partial shade. It slowly spreads to form a dark green meadow-like ground covering which can either be left alone or be mowed about once month (keep around 3" tall).
Creeping Red Fescue (Festuca rubra rubra)- This fescue, like the carex, has a grass like appearance can be left to grow naturally. If left it'll grow in whorls and creates an interesting effect that normal lawn can't do. It's deer resistant and has a much lower water requirement than a typical yard would.
Mosses:
Mosses are best if you have a more shaded and moist lawn location. Mosses also work well in areas that won't be walked on often as they're not quite as tough as some of these other lawn alternatives. They quickly form a nice, solid groundcover that comes in different textures, colors, and heights. Because moss gets its nutrients from the air, it doesn't need any fertilizer or maintenance other than keeping it moist.
Irish Moss (Sagina subulata)- deep green evergreen foliage with white flowers in Spring, forms a soft, dense met, can handle a moderate amount of foot traffic
Scotch Moss (Sagina subulata 'Aurea')- bright yellow-green mossy foliage that's semi-evergreen and has little white flowers in Spring. It can handle some foot traffic and gets to be about 1 inch tall.
Sheet Moss (Hypnum)- just by the name, you can probably tell that this moss is perfect for a quick groundcover in shaded areas. It works well to help brighten up darker areas of your garden but is an ideal choice for moss lawns as it can tolerate a medium amount of foot traffic and has a bright green color.
As you can tell, there are plenty of choices for lawn alternatives (and this isn't even close to all the options out there) that you can use if you're looking for something different to try or just want to get away from lawn altogether. These lawn alternatives are easy to find and easy to plant. They're sure to cut down on the amount of time you have to spend dragging hoses and sprinklers around and mowing ever summer!
Have you tried replacing your yard with a lawn alternative? How'd it go? Let us know in the comments!
Organized under Garden Tips & Advice, Low Maintenance Gardens, Small space gardening, Sustainability, Trends, Water-wise Gardening. Labeled as Ajuga reptans 'Burgundy Glow', alternatives to grass, alternatives to grass lawn, alternatives to lawn, Angelina Stonecrop, best lawn alternatives, Brass Buttons, Burgundy Glow Bugleweed, California Meadow Sedge, Carex pansa, clover, Corsican Mint, Creeping Lilyturf, Creeping Red Thyme, Delosperma cooperi, Dutch White Clover, Dwarf Mondo Grass, grass alternatives, grass lawn alternatives, Groundcovers, Hardy Ice Plant, Hypnum, Irish Moss, lawn alternatives, leptinella, Leptinella squalida, Liriope spicata, low maintenance lawn alternatives, Mentha requienii, moss, Ophiopogon japonicus 'Nanus', ornamental grass, plants for lawn alternatives, Red Clover, Sagina subulata, Sagina subulata 'Aurea', Scotch Moss, Sedum x 'Angelina', Sheet Moss, Thymus praecox 'Coccineus', Trifolium pretense, Trifolium repens.