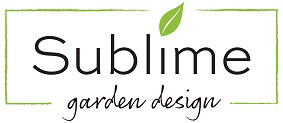 While we all know about some of the more common beneficial insects for our gardens (lady bugs, praying mantis', lace wing flies, etc), there are many other insects that you can introduce into your garden that will help promote a healthy ecosystem and keep out the unwanted pests. If you're trying to take a more natural approach to pest control, this is a great place to start.
Black Soldier Fly- While many think of flies as a pest, this one, along with others on this list, is the opposite! The Black Soldier Fly doesn't buzz or bite and looks kind of like an all black wasp. They live for 15-20 days and in that time, help quickly breakdown organic material which can be mixed into soil for better fertility and the grubs can be fed to chickens and other small livestock. Because the larvae feed so quickly on organic matter, they also don't allow other, more pesky types of flies, to develop, like house flies, fruit flies, and blow flies.
Parasitic Wasps- Smaller parasitic wasps will go after aphids and other small insects while larger ones will attack wood-boring beetles and caterpillars. Some even live in the eggs of different pest insects and attack the eggs. These can become one of the most beneficial insect groups in your garden to help control insect pests.
Hunting Wasps- While these are similar to parasitic wasps, hunting wasps tend to be a bit bigger and actively attack and take whole prey back to their nests to feed the younger wasps. They will go plant to plant searching for caterpillars and other such insects to feed on.
Tachinid Flies- These flies can often be overlooked due to their small size and brown/gray color. Tachinid flies help control pests like caterpillars, armyworms, tent caterpillars, gypsy moths, Japanese beetles, squashbugs, and sowbugs. They lay their eggs on a host and once they hatch, the larvae do their job from there. If you've ever seen tent caterpillars take over, you'll be glad you introduced these into your garden.
Ground Beetles- During the day, the ground beetle tends to hide away under logs and rocks, but when they're up and running they'll feed on slugs, snails, root maggots, and potato beetle larvae. They'll prey on many different insects that also tend to live in the same conditions as they do. A quick note about beetles, they are NOT all the same! If you're wanting to introduce ground beetles to your garden, make sure you know what you're getting. You don't want to introduce something like the Colorado potato beetle or Japanese beetle which can wreak havoc in a garden.
Damsel Bugs- Damsel Bugs, or nabid bugs, are known as a predatory bug and will actively seek out aphids along with insect eggs and smaller insect larvae to feed on. They are commonly found on the foliage of crops.
Minute Pirate Bugs- Also a predatory bug, the Minute Pirate Bug, can squeeze themselves into smaller parts of a plant that other bugs can't reach. They're able to get to spider mites, thrips, and pest insect eggs that are usually hidden away from other larger insects. Ambush bugs and assassin bugs are also other predatory bugs that are beneficial for your garden.
Fireflies- Did you know fireflies are actually beetles? Fireflies feed on pest insect larvae, slugs, and snails, like the ground beetle. Not only do they help with pest insect control, they're also a pretty sight to see at night time.
Hover Flies- Otherwise known as Syrphid Flies, Hover Flies feed mostly on aphids. They really get right in the center of the action by laying their eggs in aphid colonies so both larvae and adults have access to their main source of food. They either have yellow and black or white and black stripes and are sometimes mistaken for bees or wasps, but they really are there to help!
Dragonflies- On a nice summer night, I'm sure you've come inside with quite a few mosquito bites. Dragonflies, sometimes called darning needles, prey on mosquitos along with gnats and midges. If you've ever watched dragonflies fly around your yard, you'll notice they fly in a zig-zag pattern. This makes it easier for them to catch as much prey as they can in one go.
By planting pollen plants and plants with nectar, you'll help attract a lot of these beneficial insects to your garden. If you're wanting to purchase some of these, you can check out your local garden centers. Before you head out to purchase insects, it is best to take some time and walk around your garden to see what pests you're trying to get rid of as most beneficial insects prey on specific pests or groups or pests. Start small, and if you need more, you can always purchase them later.
Organized under Education, Garden Maintenance, Garden Tips & Advice, Low Maintenance Gardens, Sustainability, Wildlife. Labeled as beneficial insects, black soldier fly, damsel bugs, dragonflies, fireflies, garden insects, ground beetles, hover flies, hunting wasps, lesser known beneficial insects for your garden, minute pirate bugs, natural pest control, natural ways to remove pest insects, parasitic wasps, pest free gardens, pollinators, tachinid flies, uncommon beneficial insects.