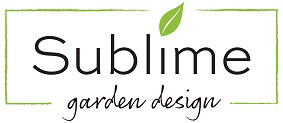 Carex, a grass-like sedge, is a wonderfully diverse group that provides year-round interest with its evergreen foliage and adds both texture and color to any garden. While they prefer moist, well-drained soil, some Carex can also tolerate drought like conditions in partial sun to shade once they've been established. In a dry shaded area, they are good with being watered once a month, or twice a month if drought conditions are severe. Carex will also greatly benefit from being cut back in late February, early March before new growth starts to emerge.
There are so many Carex varieties to choose from and we could make a list a mile long of all the ones we love, but to spare you the lengthy post, we've gathered a selection of our favorites that are sure to please in any garden. You can also check out our designing with ornamental grasses post for even more Carex options!
Kiwi Sedge (Carex flagellifera 'Kiwi')– The Kiwi Sedge has a weeping clump form with thin blades of lime green foliage. Its arching habit works well as a groundcover or in container gardens. It prefers well-drained soil and full sun to partial shade.
Bowles Golden Sedge (Carex elata 'Bowles Golden')– Chartreuse foliage has a mounding growth habit and prefers consistently moist soils. Blades of grass are much wider than the Kiwi Sedge and will keep their yellow-green color throughout the year. For best coloring, plant the Bowles Golden Sedge in full sun.
Cappuccino Sedge (Carex tenuiculmis 'Cappuccino')– This Carex is certainly unique with its chocolate, coppery red thin blades of foliage. Its wispy foliage has a graceful arching form which will carry its color and texture even through frost in winter. The Cappuccino Sedge does best in full sun and moist, well-drained soil.
Rekohu Sunrise Sedge (Carex trifida 'Rekohu Sunrise')– The Rekohu Sunrise Sedge has variegated broad green-blue leaves with pale golden edges. In summer, spikes of brownish flowers rise tall above the foliage. In our milder Seattle climate, this sedge can be drought tolerant once it has been established. It likes moist, well-drained soil and full sun (for best coloring). Over rocks, walls, and in container gardens, this sedge really stands out.
Orange Sedge (Carex testacea)– This shade and water loving sedge can help brighten up any dark spot you may have in your garden. Its fine textured foliage emerges with a bronze-green color and turns to bright orange when it starts to cool down. While it prefers shade, the Orange Sedge will also do well in partial shade to full sun with plenty of water and moist, well-drained soil.
Eversheen Japanese Sedge (Carex oshimensis 'Eversheen')– Another variegated Carex, the Eversheen Japanese Sedge has the opposite coloring of the Rekohu Sunrise Sedge with golden yellow foliage and deep green edges. While they like moist soil conditions, they don't like being overwatered so make sure to plant in a well-drained area in shade to partial sun.
We have no doubt that if you want to add Carex to your garden, that there is one (or 10) out there that will fit within your garden conditions and your style. Be warned though, once you start adding them, you may not want to stop!
If you're not sure how or where you can incorporate these beautiful Carex into your landscape, we can help you with your landscape design from start to finish. You can fill out our client questionnaire to tell us more about your project and to schedule a free phone consultation!
Organized under Buds and Blooms, Low Maintenance Gardens, Plant of the Month, Plants I Dig. Labeled as bowles golden sedge, Carex, carex elata 'Bowles Golden', carex flagellifera 'Kiwi', carex oshimensis 'eversheen, carex testacea, carex trifida 'rekohu sunrise', Container Gardening, eversheen japanese sedge, grass-like, groundcover, kiwi sedge, orange sedge, rekohu sunrise sedge, sedge.