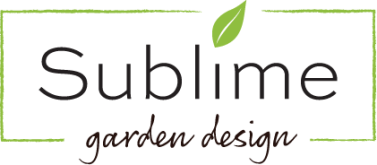 In our last blog about creating habitat for birds we talked about the steps we can take to make a healthy and sustainable northwest garden where birds and other wildlife will thrive. Not only does the design of your landscape effect whether we have birds in our backyard, but the plant choices we make can either make or break it.
Some plants will provide food and habitat for birds while others will provide options for pollinators that are important to our environment.
Plants for Food:
Dwarf Sargent Crabapple (Malus toringo sargentii 'Tina')
Autumn Brilliance Serviceberry (Amelanchier x grandiflora 'Autumn Brilliance')- this can be eaten by birds and people
Cornelian Cherry (Cornus mas)
Purple Leaf Black Elder (Sambucus nigra 'Black Beauty')
Arthur Menzies Mahonia (Mahonia x media 'Authur Menzies')- According to Richie Steffen, the curator at the Elisabeth C. Miller Botanic Garden in Seattle, hummingbirds will protect these plants because they like them so much
Madame Galen Trumpet Creeper (Campsis x tagliabuana 'Madame Galen')
Hardy Fuchsias- Golden Gate, Lord Byron, and Dying Embers are all great options that hummingbirds love
Plants for Pollinators:
Kramer's Rote Heath (Erica x darleyensis 'Kramers's Rote')
Cavatine Dwarf Lily of the Valley (Pieris japonica 'Cavatine')
Flowering Currant (Ribes sanguineum)
Tommasini's Crocus (Crocus tommasinianus)
Fawn Lily (Erythronium revolutum or Erythronium oregonum)
Yellow Fool's Onion (Triteleia ixioides 'Starlight')
Frikart's Aster (Aster x frikartii 'Jungrau')- all of the Frikart's Aster has one of the longest bloom times out of all the asters.
Hardy Geranium (Geranium 'Gerway Rozanne')- this is one of the hardiest geraniums
Purple Coneflower (Echinacea purpurea 'Magnus' or 'Bravado)- both varieties have good longevity
Goldenrod (Solidago rugosa 'Fireworks')
Other plants for birds/wildlife:
Golden Catalpa (Catalpa bignonioides 'Aurea')
Variegated Elaeagnus (Elaeagnus x ebbingei 'Gilt Edge')
Golden Boxleaf Honeysuckle (Lonicera nitida 'Baggasen's Gold')
Sweet Olive (Osmanthus x burkwoodii)
Purple Leaf Grape Vine (Vitis vinifera 'Purpurea')
Evergreen Clematis (Clematis armandii 'Snowdrift')
Purple Alpine Clematis (Clematis 'Helsingborg')
Evergreen Climbing Hydrangea (Hydrangea integrifolia)
There are also a few things that we find annoying or troublesome that birds and other wildlife love to eat or use to build their homes so it's good to know about those as well. One of these is dwarf mistletoe. This parasite can affect hemlocks, but, the Mistletoe Hairstreak Butterfly's larvae actually feeds on it. It can possibly be beneficial to introduce these butterflies if you want to take care of this problem on your hemlocks or if you notice you already have these butterflies fluttering around your garden, there's a good chance they're taking care of the issue already! Another thing that most people tend to dislike is lichen. But, what most people don't know, is that lichen doesn't actually harm the trees it grows on. You can leave it and hummingbirds will pick it off to use for nesting material.
For even more plant ideas for your bird friendly garden, you can visit Great Plant Picks. Each plant has a description along with pictures.
Would you like to attract more birds to your yard? We can help design a bird-friendly landscape for your space. Visit our contact us page to get started!