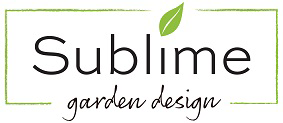 If you're interested in fall color, you are certainly in the right place here in the Pacific Northwest. While we have so many choices between trees, shrubs, and groundcovers for great fall color, Hibiscus x 'Midnight Marvel' really stands out with its vibrant blooms and colorful foliage.
Hibiscus x 'Midnight Marvel' has a mounding shape and gets to be about 4-5 feet tall and wide. It will do best in full sun but can handle partial shade and likes moist soil with protection from strong winds. In the fall, you can cut back the stems about 3-4" to encourage fresh, new growth next season.
In Spring, new leaves are dark, violet-purple and will change to a glowing orange once Autumn arrives and are quite large, getting to be almost a foot long. Depending on where the plant is located and it's growing conditions, blooms can start as early as the end of August and will keep blooming through to the first frost. Flowers can be 9-10" around and are a bright red with yellow tubular stamens. Each bloom only lasts one day, but one or more flowers will most likely open each day keeping a nice succession of blooms going. Just one plant can have up to 250 blooms each season!
The Midnight Marvel Hibiscus really gives you the most bang for your buck and can really be a showstopper this time of year if planted in the right location and given the right care. If you're looking to add a new shrub to your landscape, fall is a great time to plant Hibiscus to celebrate the end of summer. It works well as an accent plant or in a perennial border.
With cooler temperatures starting to set in and hopefully more rain on the way, now is a good time to start thinking of and planning what plants you might want to add to your landscape as fall is the best time to get new plants in the ground. If you're thinking of redoing your landscape completely, now is also the best time to figure out a design so that you can enjoy it come next summer! If you want to get started with us, you can fill out our new client questionnaire to tell us more about your project.
Organized under Buds and Blooms, Plant of the Month, Plants I Dig. Labeled as autumn colors, autumn foliage, blooming, bothell landscape architect, bothell landscape design, fall foliage, Favorite plants, foliage texture and color, hibiscus, hibiscus x 'midnight marvel, low maintenance, midnight marvel hibiscus, midnight marvel mallow, mill creek landscape architect, mill creek landscape design, plant of the month, woodinville landsacpe architect, woodinville landscape designer.