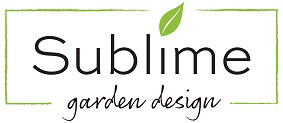 A treasure in the landscape, dogwoods are a sure sign of spring with their showy white and pink blooms. This 4-petaled wonder not only has beautiful flowers this time of year, but they also have really great red fall coloring.
For the most part, we use mostly Cornus kousa and some Cornus nuttallii in our landscape designs. While many enjoy the large flowers of Cornus florida, it is extremely susceptible to anthracnose and other dogwood diseases. We really caution our clients on using Cornus florida because of its disease issues. Cornus kousa is very resistant to these diseases but still has nice, showy flowers making it a great option for our area.
Summer Gold Dogwood (Cornus kousa 'Summer Gold')- The Summer Gold Dogwood features white, lime-tinted flowers against variegated green and gold foliage. In fall, leaves will change from bright pink to crimson. It gets to be about 8 feet high and 4 feet wide.
Eddie's White Wonder Dogwood (Cornus nuttallii 'Eddie's White Wonder')- This dogwood is a cross between cornus nutallii and cornus florida but is resistant to anthracnose. The narrow, upright form help accentuate its flowers even more. Its large blooms are bright white and foliage is bright red in fall. The Eddie's White Wonder Dogwood can reach 35 feet high and 20 feet wide when fully mature.
Heart Throb Dogwood (Cornus kousa 'Heart Throb')- The Heart Throb Dogwood gets to be about 10-20 feet high and the same wide. Flowers open creamy white and transition to rose pink as they mature and depending on weather, can last up to 2 months. In fall, foliage is dark red.
If you're wondering how you can incorporate one of these beautiful dogwoods into your landscape, contact us about your project!
Organized under Buds and Blooms, Plant of the Month, Plants I Dig. Labeled as cornus, cornus florida, cornus kousa, cornus nuttallii, dogwood, eddie's white wonder dogwood, heart throb dogwood, plant of the month, summer gold dogwood.