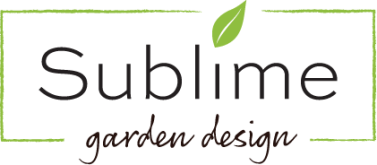 Now that Spring is finally here and we're starting to get some warmer weather, we're seeing flowers pop up everywhere we look!
The Flowering Quince is one of those early spring bloomers that really packs a punch on a gray day and has many different varieties to choose from. They range in size from broad and bushy to small and compact to low growing groundcovers. Both flowers (in spring) and fruit (in summer) will attract birds, bees, and butterflies.
The fruit, while tart, is edible and can be used to make jellies and preserves. It's also important to know that Flowering Quince's have thorns so gloves should be worn when pruning or gathering stems for cut flower arrangements. Flowers are usually cup shaped and have 5 petals and a spicy fragrance. Glossy green foliage emerges after flowering. Flowering Quinces prefer moist, but well-drained soil and full sun to part shade and are low maintenance and drought tolerant once established.
These Flowering Quinces below are great if you're looking to add a light splash of pink/white to your garden but this is just a small selection of all the options you have with Flowering Quince.
Toyo – Nishiki Flowering Quince (Chaenomeles speciosa 'Toyo – Nishiki')- The Toyo – Nishiki Flowering Quince has up to 3 different color variations on the same plant ranging from pink to white to red. This showy, unusual coloring flower combination works well as a focal point or along a walkway. This one grows 6'-8' tall and wide with dense, tangling branching and after flowering, has speckled, yellowish, hard fruit.
Jet Trail Flowering Quince (Chaenomeles superba 'Jet Trail')- This Flowering Quince is known for its large, pure white flowers. This one is also more compact, coming in at 2'-4' tall and wide, but it does have a spreading habit. Flowers will attract butterflies in early spring and birds love the golden yellow fruit throughout summer. Its thorns make it suitable for a hedge/border plant.
Cameo Japanese Flowering Quince (Chaenomeles japonica 'Cameo')– If you're looking for more of a low growing Flowering Quince, this is a great option. The Cameo Japanese Flowering Quince works well as a mounding groundcover and on slopes since it only grows to about 3' tall. The long-lasting flowers have a dusty, apricot pink color and are among one of the first Flowering Quince's to bloom in early spring.
Need help working these lovely Flowering Quinces into your landscape? We can create a lush and colorful landscape design for your yard!
Organized under Buds and Blooms, Plant of the Month, Plants I Dig, Water-wise Gardening. Labeled as Cameo Japanese Flowering Quince, chaenomeles, Chaenomeles japonica 'Cameo', Chaenomeles speciosa 'Toyo – Nishiki', Chaenomeles superba 'Jet Trail', drought tolerant plants, flowering quince, japanese flowering quince, japanese quince, Jet Trail Flowering Quince, low maintenance plants, plant of the month flowering quince, quince, Toyo – Nishiki Flowering Quince.