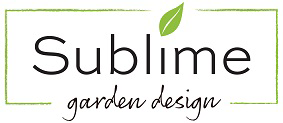 If you're into fall color, now is the time to get outside before it all goes away and the constant rains return. And if you're looking for a good day drive, highway 2 to Leavenworth is full of fall color this time of year!
The pacific northwest has such a great selection of fall color plants, that sometimes it can get overwhelming when you're trying to choose what you want to have in your landscape. We made another trip to McAuliffe's Valley Nursery to check out the kaleidoscope of color that's out there right now and we found some great plants ranging from small shrubs to large trees that will definitely stand out in the fall.
Oakleaf Hydrangea (Hydrangea quercifolia)- Oakleaf hydrangea is a multi-season plant.  It bares white to pale pink blooms May through July.  Its leaves are various shades of green with hints of purple through summer and mature to deep shades of burgundy and red in fall.  While it does drop some of its leaves in winter, it holds onto most of them.  It can grow to be 10′ tall and wide and prefers full sun to part shade.
Laceleaf Staghorn Sumac (Rhus typhina 'Laciniata')- The Laceleaf Staghorn Sumac always makes me stop in my tracks when I see it in fall. Its fern like foliage breaks out in brilliant shades of yellow, orange, and red and has clusters of seeds which provide a good source of food for birds now through winter. Because of its interesting, upright branching habit, it can also be a striking plant even without its foliage in winter. The Laceleaf Staghorn Sumac grows quickly to be 10-12 feet tall and wide and can tolerate a variety of soil conditions. It prefers partial to full sun.
Eastern Redbud (Cercis canadensis)- The Eastern Red Bud comes in a variety of fall colors so it's not too hard to find one that you'll love. Pair that with its year-round interest and ease of maintenance, and you've got a great specimen tree to use in your landscape. Many Eastern Redbuds have a rounded shape but some varieties come in weeping forms and with a wide range of foliage colors from pale yellow-green (Pink Heartbreaker) to orange-red (Ruby Falls) to burgundy (Merlot and Forest Pansy). In Spring, Eastern Redbuds have bright pinkish-red flower clusters before the heart shaped leaves emerge. Depending on the specific variety, they can grow anywhere from 12-15 feet tall and wide to 30-35' tall and wide. It does best in full sun and watering can be reduced once its established.
Dogwoods (Cornus kousa, Cornus nuttallii, Cornus alternifolia, Cornus sanguinea, etc)- Dogwoods can make anyone do a double take in the fall. From smaller shrubs to trees, these plants really know how to put on a show whether it's with their creamy white spring flowers or yellow to red fall foliage color or vivid yellow to red winter stem color or even the small to large berries they produce. I could write a whole post on all the different kinds of dogwoods out there, but I'll try to be brief. Dogwood shrubs can get to be anywhere from 3-4' tall and wide up to 10-12' tall and wide while trees grow to be 10-20 feet tall and wide up to 20-30 feet tall and wide. They do best in full sun but can handle partial shade and with so many varieties, it's easy to find one for your soil conditions.
Japanese Maples (Acer palmatum)- Another great plant choice for fall foliage are the Japanese Maples. They come in large, broad forms to narrow and columnar to weeping and everything in between. Spring/summer foliage can be shades of green or reds and fall foliage is nothing short of spectacular. Some even provide us winter interest with bright red stems, like the Coral Bark Japanese Maple, and interesting branching habits, like the Orangeola Japanese Maple. Japanese Maples do best in filtered sun to full sun and moist, well-drained soils. They should also be placed in a spot that will help protect them from strong winds.
Maries Doublefile Viburnum (Viburnum plicatum tomentosum 'Mariesii')- While this shrub can get to be quite wide (10-12' tall and wide), it provides all season interest and as long as it has room, works well in a variety of situations from full sun to partial shade and even in well-draining sandy or clay soils. Because of its size, it can be planted as a screening shrub or as a small, multi-stemmed tree. In winter, the Maries Doublefile Viburnum has a unique form with horizontal layers of branches and is soon covered in bright white flowers in spring. In summer, foliage is a medium green color and has red berries in late summer. Fall color is very showy with vibrant red and orange leaves.
Burgundy Wine Nandina (Nandina domestica 'Burgundy Wine')- While almost all of our favorite fall plants are deciduous, this one is evergreen which is great for our dull, gray winters. Thin, narrow foliage emerges vibrant red and matures to a darker burgundy color and finally to green and will get a reddish tinge to them throughout fall and winter. In fall and winter, creamy white berries will also show through. This compact shrub gets to be about 3 feet tall and wide making it perfect for smaller spaces or for container plantings. The Burgundy Wine Nandina does best in full sun to partial shade and can even tolerate full shade. It prefers moist, well-drained soils and can handle inner city pollution.
Japanese Stewartia (Stewartia pseudocamellia)- Japanese Stewartia is a columnar tree that can grow to 25 feet tall and 12 feet wide.  It prefers full sun to part shade conditions.  Lovely camellia-like flowers appear June through July, but it's the gorgeous dark red, orange, and yellow tones it takes on in fall that steal the show. When foliage starts to change in early fall, it almost has a glowing appearance to it. It needs constantly moist, but well-draining soils.
As you can tell, there is a huge selection of plants out there for just about any space for fall color. We hope this has provided some fun inspiration for you and your garden and don't forget, fall is the perfect time for planting *hint, hint*! And, if you're looking for even more fall foliage picks, check out this past blog post.
Have some trees and shrubs in mind that you'd like in your landscape but not sure how you can fit them in or where to start? We can help! If you're looking for a landscape design for your space, you can fill out our new client questionnaire to tell us more about your project.
Organized under Evergreen Foliage, Fall Foliage, Foliage, Plants I Dig, Trends, Variegated Foliage. Labeled as Acer palmatum, Burgundy Wine Nandina, Cercis canadensis, Cornus alternifolia, cornus kousa, cornus nuttallii, Cornus sanguinea, dogwoods, Eastern Redbud, Fall color, fall foliage, fall plant color, foliage, foliage color, Hydrangea quercifolia, Japanese Maple, Japanese Stewartia, Laceleaf Staghorn Sumac, Maries Doublefile Viburnum, Nandina domestica 'Burgundy Wine', Oakleaf Hydrangea, pacific northwest fall, pacific northwest fall color, Rhus typhina 'Laciniata', Stewartia pseudocamellia, Viburnum plicatum tomentosum 'Mariesii'.