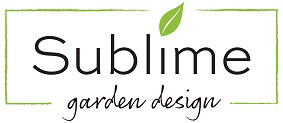 Now that summer is officially here (and hopefully the sun won't be too far behind), the Pacific Northwest is really coming into its full flowering glory. This selection of plants, including our Plant of the Month: Iris, is just a small sampling of all the wonderful bloomers out there this time of year.
Brunnera- The petite, sky blue flowers of this perennial make a great option for shade gardens. Foliage is heart shaped and, depending on the cultivar, can be bright green or variegated with shades of white, gray, or silver. The leaves continue to stun even after the blooms have gone. Brunnera should be planted in moist, well-drained soil and in full to part shade.
Greater Quaking Grass (Briza maxima)- Flowers from this grass are loved by many florists for the graceful, nodding blooms that can also be dried. Leaves form in dense clumps and flowers shoot up on thin flower stalks and last long throughout summer. For the best blooms, plant in full sun and moist, well-drained soil.
Bellflower (Campanula)- Campanulas come in many different colors and sizes. Flowers are cup or bell shaped and bloom all the way until fall. To prolong bloom time, you can also deadhead spent flowers. The bigger varieties work well in landscape borders and smaller ones can be used in container gardens, rockery, or as a groundcover. For the best flowering, plant in full sun and moist, well-drained soil. Once established, campanulas can be drought tolerant.
Blue Oat Grass (Helictotrichon sempervirens)– This evergreen grass has blue-gray foliage and in the summer, cream colored flowers that stand tall above the foliage. It does best in full sun and moist, well-drained soil. The best coloring will happen if kept just slightly dry.
Daylily (Hemerocallis)– The easy to grow daylilies are known for their bright blooms that come in a huge range of colors. They prefer being in full sun (to get the best flowering), but will also do fine in part shade. Moist soil will also help produce the best flowering. Hemerocallis will begin blooming in spring and will continue throughout summer.
Lithodora– Lithodora flowers are star shaped and come in various shades of blue. This plant works well as a groundcover or on slopes. The dark, evergreen leaves make this a great year-round interest plant to grow along pathways or patios where you can see the blooms in early summer. Lithodora is also deer resistant. It prefers full to part sun and doesn't do well in very wet soil but likes some water during periods of hot weather.
Peony (Paeonia)– These clump forming perennials are well known in the Pacific Northwest for their beautiful blooms in early summer that range in size from 2 inches up to 12 inches wide. Flowers can be single or double and come in bright white to deep red and almost every color in between. Shrubs come in dwarf varieties and up to 3-5' tall tree peonies making them easy to fit into any garden. Flowers are great for floral arrangements especially if cut in bud so they can open up later. Peonies flower best in full sun but will do ok in partial shade. They also prefer well-drained soil.
Penstemon– This prairie plant works well both in wildflower settings or as landscape border plants (depending on size) and even in cut flower arrangements. Tubular flowers grow on 1'-3' tall spikes and come in various shades of white, red, blue, pink, and purple. Once established, these sun loving perennials are drought tolerant and will attract hummingbirds. They also bloom all throughout the summer providing plenty of color to the garden.
Salvia– If you're looking for plants to attract hummingbirds, bees, and other pollinators, Salvias are a favorite. Sometimes called sage, Salvia, bloom in spring and re-bloom throughout summer in shades of blue to pink to purple. During the hot summer months, this plant is great to have, as it is drought tolerant, once established. Plant Salvias in full sun and well-drained soil.
Need a landscape design to include some of these Summer bloomers but not sure where to start? Contact us to see if a landscape design is right for you and your yard!
Organized under Buds and Blooms, Plant of the Month, Plants I Dig. Labeled as bellflowers, blooming now, blue oat grass, briza maxima, brunnera, campanula, daylily, greater quaking grass, helioctrichon sempervirens, hemerocallis, june blooming plants, june flowers, lithodora, paeonia, penstemon, peony, salvia, what's blooming in your garden, what's blooming now.