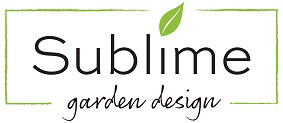 May is such a wonderful month for taking a stroll through your neighborhood or taking a trip to the Washington Park Arboretum or the Bellevue Botanic Gardens to discover the many different plants that are blooming right now. If you're looking to add some fun Spring flowering plants to your garden, these are all great options!
Summer Gold Dogwood (Cornus kousa 'Summer Gold')- Our Plant of the Month for May, dogwoods are a spectacular site this time of year. This specific dogwood features white, lime-tinted flowers against variegated green and gold foliage. In fall, leaves will change from bright pink to crimson.
Solomon's Seal (Polygonatum odoratum)– Solomon's Seal has graceful, arching stems with glossy green foliage. In spring, it has fragrant, greenish white flowers.
Mandarin Honeysuckle (Lonicera brownii 'Mandarin')– This deciduous vine will quickly climb trellis or arbor structures. Flowers are pink and orange in color and attract hummingbirds.
Showy Lantern Redvein Enkianthus (Enkianthus campanulatus 'Showy Lantern')– In Spring and Summer, foliage is dark green and has a wavy like edge. Clusters of deep pink flowers come out in Spring and foliage will turn scarlet red in fall.
Canberra Gem Spider Flower (Grevillea 'Canberra Gem')– Even though it looks like this has needles, they actually are just really skinny, linear leaves. The Canberra Gem Spider Flower is evergreen and in spring has bright, deep pink flowers that form in clusters close to the stems and will continue blooming throughout the summer.
Pacific Madrona (Arbutus menziesii)– Although they can be tricky to grow, this slow growing, semi-evergreen native tree provides year-round interest. As it matures, the reddish bark will gradually peel away revealing a smooth coppery green color underneath. In Spring it has fragrant, white flower clusters followed by reddish fruit which will attract birds of all kinds.
Fragrant Snowball Viburnum (Viburnum carlcephalum)– Showy white flowers form in snowball like clusters in late Spring. Flowering is followed by red berries which ripen to black. Foliage turns maroon in fall.
Pink Chimes Japanese Snowbell (Styrax japonica 'Pink Chimes)– Another great tree option, the Pink Chimes Japanese Snowbell has fragrant, pink, bell shaped flowers in Spring. As the tree gets older, the branches will start to weep giving it an elegant, graceful look.
Razzleberri Fringe Flower (Loropetalum chinense rubrum 'Razzleberri')– Evergreen new growth comes out in Spring with a burgundy tinge and as it matures it turns to olive green. The Razzleberri Fringe Flower has a long bloom time starting in Spring and continuing throughout summer with clusters of raspberry pink colored flowers.
Blue Mist Fothergilla (Fothergilla gardenii 'Blue Mist')- Almost a year-round interest plant, it has big, fragrant creamy colored flowers in Spring, frosted blue leaves in Summer, and gorgeous reddish-orange fall color. The Blue Mist Fothergilla works well in hedges and borders due to its dense, bushy growing habit.
Need a landscape design to include some of these Spring showstoppers but not sure where to start? Contact us to see if a landscape design is right for you and your yard!
Organized under Buds and Blooms, Plant of the Month, Plants I Dig. Labeled as arbutus menziesii, blue mist fothergilla, canberra gem spider flower, chinense rubrum 'razzleberri', cornus kousa 'summer gold', dogwoods, enkianthus campanulatus 'showy lantern', fothergilla gardenii 'blue mist', fragrant snowball viburnum, grevillea 'canberra gem', lonicera brownii 'mandarin', loropetalum, mandarin honeysuckle, May flowers, pacific madrona, pink chimes japanese snowbell, polygonatum odoratum, razzleberri fringe flower, showy lantern redvein enkianthus, solomon's seal, spring blooming plants, styrax japonica 'pink chimes', summer gold dogwood, viburnum carlcephalum, what's blooming now.