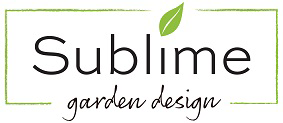 We always talk about all the fun and pretty plants for your yard and garden, but what about the inside of your home? If you're thinking of sprucing up your home and adding some new décor, why not try adding in some plants and bring the outside in! House plants are a great option for those of you that may have smaller spaces where having a nice, big garden is out of the question or if you're living in a townhouse or apartment and you don't have an outside space to call your own. These plants are easy to take care of and can be paired with fun and interesting containers to create a combination of statement and accent pieces throughout your home.
Pothos (Epipremnum aureum)- otherwise known as Devil's Ivy, this trailing vine is one of the easiest houseplants to grow and keep alive. Pothos can even help purify your air. It is best to place this one in bright, indirect light but can also tolerate low light conditions (but variegation might not be as apparent). Watering is simple. When the soil gets dry, it's time to water. Make sure you don't have standing water in the container or overly wet soil as it prefers its soil to dry out slightly between watering's. You can take cuttings from this and grow a whole new plant in a jar of water or soil. Pothos has large, heart shaped leaves that has a light green or creamy white variegation.
Philodendron- this species of plants has many different options for houseplants including vines, variegated foliage, and larger "tree" sized, self-heading plants. They prefer light shade away from direct sunlight and their soil to be consistently moist, but not overly wet. Keep an eye on them during the dry, winter months as it will dry out much faster then. Cuttings can be used to propagate a new plant and when one plant gets too big for its container, Philodendrons don't mind being repotted.
Spider Plant (Chlorophytum comosum)- Spider plants get their name from the bushy plantlets that hang down on long stems. These plantlets make it super easy to propagate so you can keep adding more and more plants to your collection. The graceful arching foliage works well in hanging baskets. Spider plants like bright light but not direct sunlight as this can scorch the foliage. Soil should be kept moist, especially in hot summers, and should have good drainage. These plants are also well-known for cleaning indoor air.
Air plants- This whole category of plants was made for those of you who have black thumbs instead of green thumbs. With over 650 types, you're sure to find a unique handful that will add some green to your indoor space. Air plants grow without soil and only need to be watered once a week (or even every 2 weeks depending on the variety) by rinsing them in the sink and then letting them drain for a couple of hours.  They prefer indirect sunlight and work well in glass terrariums with a little moss.
Succulents- Another large category of plants is succulents. Because they've developed special tissues, most of them can survive in drier situations than many other plants are able to. They come in a variety of shapes and sizes from spiky to fuzzy to rounded and almost everything in between. Succulents like their soils to dry out before being watered again and most like being placed in direct light but some can tolerate low light spaces.
Corn Plant (Dracaena)- Corn plants make an ideal house plant for beginners due to their easy-to-care-for nature. They have a thick trunk which the foliage surrounds in clusters. Foliage is glossy green with a stripe of light green down the middle of each leaf. Their soil should have good drainage and the top inch or 2 of soil should dry out between watering's. They will do best in bright, indirect sunlight but can handle low light conditions, but they may grow slower and have less variation in coloring. You can find many different options from small to large and with different variations in green coloring.
Bromeliads- If you're trying to find a pop of color to add to your indoor décor, bromeliads may just be the thing. These plants grow best in the same soil conditions that soil-less orchids grow but are not nearly as finicky as orchids and can also be planted in fast draining soil mixes. Foliage grows in a rosette pattern around a central cup and comes in a wide range of colors from red, to green, to orange, to purple. The central cup is used to collect water in its tropical habitat, but it is not necessary to keep that cup filled when it's a house plant as that can actually foster an environment for bacteria to grow. Most will do fine by getting water through the soil. Most Bromeliads will do best on a bright windowsill away from direct sunlight.
Peace Lily (Spathiphyllum 'Mojo Lime')- Peace Lily is a great option for a flowering houseplant that you don't have to work too hard for. Foliage is large and bright green (but you can find other varieties with different shades of green and in different sizes) with white flowers appearing in spring. As long as you don't let the soil dry out completely, you'll be good to go. They prefer light shade and should be placed away from cold drafts.
Algaonema 'Pink Flamingo'- Known for its fantastic foliage, Alganoema also helps purify the air. Its foliage has interesting variegated foliage with green and silvery diagonal stripes and this variety has pinkish tinged stems. This houseplant will also flower but is not very interesting due to its nude coloring. Alganoema should be placed away from direct sunlight and watered weekly so the soil does not dry out. They do like warmer, more humid conditions but they can definitely tolerate regular indoor temperatures.
Boston Fern (Nephrolepis exaltata)- If you love the look of ferns and want to bring that into your home, Boston Ferns are an excellent option. Out of all the plants on this list, it's probably one of the more needy houseplants, but don't let that scare you away! Boston Ferns like to be in a cool, humid place. They also prefer it when their soil is kept damp. To make sure the air in your home is humid enough around the plant, you can place it on a tray of pebbles with a bit of water in it. Once you find the right place for your Boston Fern, you'll have a happy houseplant that simply requires a quick check once a day to make sure its soil is damp.
Containers for Houseplants
You've found a few houseplants to start off with. Now what do you do with them? Find some fun and interesting containers to show off your style and you'll be on your way!
Pots– these can range from small clay pots you can get at almost any store to large containers and everything in between. For smaller pots, make sure that they have a drainage hole or 2 drilled in the bottom for good drainage along with a base so excess water doesn't get your counters or carpet all wet and dirty.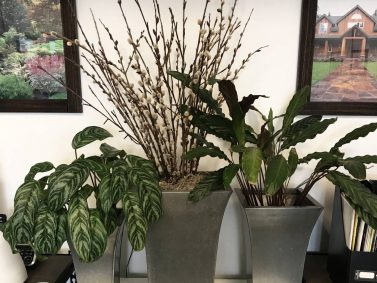 Found objects– antique stores and vintage markets, along with home and garden stores always have unique objects that work perfectly for houseplants. Just make sure you drill a hole in the bottom for drainage or find a container that will fit inside so you can simply take the plant out and water and then put it back in after it's drained.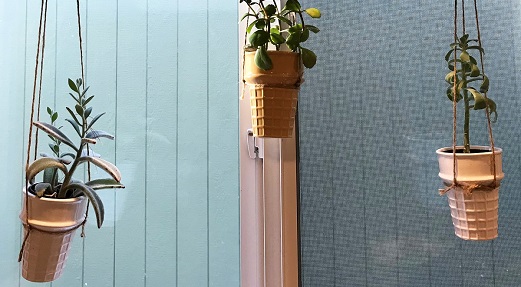 Hanging baskets/pots in rope hangers– Hanging baskets and containers placed in rope plant hangers work well for plants that have a trailing or arching habit to add an elegant feel to any room. You'll just want to make sure to take them down to water and let them drain in a sink or tub before hanging them back up.
Vertical wall planters– These planters also come in quite a few different shapes and sizes and even colors. You can find single wall planters that are made from recycled plastic or fabric planters than can cover an entire wall. These full wall planters have separate pockets where you can get really creative with different houseplant combinations.
Have you come across any house plants that you just had to take home with you and are easy to care for? Let us know in the comments, we'd love to hear from you!
Organized under Foliage, Trends. Labeled as Air plants, Algaonema 'Pink Flamingo', Boston Fern (Nephrolepis exaltata), Bromeliads, Corn Plant (Dracaena), house plants, house plants for beginners, houseplant tips, houseplants, houseplants for beginners, how to take care of house plants, Peace Lily (Spathiphyllum 'Mojo Lime'), Philodendron, Pothos (Epipremnum aureum), Spider Plant (Chlorophytum comosum), Succulents, vertical planters, vertical wall planters, wall planters.