It's always around this time of year…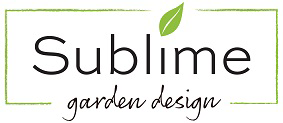 As the days begin to get a little longer and the buds on the plants begin to swell, I get this feeling. It's a combination of excitement and anticipation, of endless ideas and opportunities, with a bit of anxiety thrown in there for good measure.  It's the feeling of new beginnings and possibilities that Spring brings with it.  New possibilities in the garden, in goals that I set for myself both personally and professionally, and for plans for Sublime Garden Design for the year ahead.
If you've followed our blog for a while you may already know that we moved to a little farmhouse just over a year ago and have been working (for what feels like) non-stop on project after project.  We still have so much work to do but we have accomplished a lot and I try to focus on that to keep myself from becoming entirely overwhelmed.  It's rewarding to look back on this post to see how far we have come.
Opal
In addition to our 2 rescue dogs from Houston, 11 quirky hens, 1 amorous juvenile rooster,  5 very loud geese, 2 confused ducks (one thinks it is a goose, the other a chicken), 2 adorable miniature donkeys, and 1 very old sheep, we recently welcomed our latest addition to our farm family. Opal is believed to be a St. Croix sheep that was rescued by Puget Sound Goat Rescue from a slaughterhouse where she was left for dead. I found Opal on Petfinder (don't ask me why I browse for farm animals on Petfinder in my spare time) and once I read about her story I knew I wanted to give this sweet girl a home.
Opal is beautiful, despite her scarred face and tattered ears. Her face tells a story of uncertainty and hesitation to trust, suggesting that her life has not been one of leisure and green pastures. Opal is still a bit timid and fearful of humans, but is settling in nicely and is a good companion for Sherman, our elder sheep, who we inherited from the previous owners of our property. I recently found out that Sherman is 15 years old, which is the oldest sheep our vet has ever seen!
2018
We have some pretty lofty goals and new projects on the docket for 2018.  We are in the planning stages of starting a nursery where we can gather, store, and grow plant material for Sublime Garden Design. Down the road we will likely expand what we grow, but we feel like this is a good place to start.
We will also be expanding our vegetable garden, adding a few more chickens to our flock this spring (I had never heard the term "chicken math" before I had chickens), and who knows, we might be getting a mini cow (or two). I have been researching small cow breeds and spent a few days in Northern California this fall to learn about Scottish Highlands.  They are amazing and beautiful creatures!
If there is one thing that I have learned from the past year, it's that the smallest of things, the quietest moments, the times spent with those close to us, whether it be friends, family, or an old sheep that are oh, so very precious.  I am happiest when I am digging in the dirt, taking care of the animals, and dreaming up new ideas. We make life so complicated, but it doesn't have to be.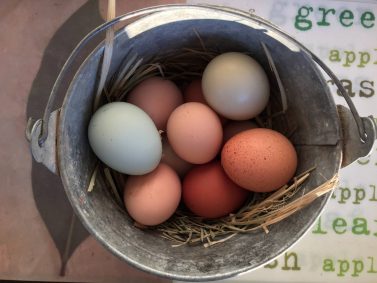 Do what you love — with those you love — and spend time where you want to BE. For me, that is working with my amazing team to create gardens that give our clients a space to do just that; as well as working in my own garden, gathering colorful, freshly laid eggs from my chickens, brushing my donkeys, and watching my dogs snuggle next to me as I a sip a yummy glass of red wine by the fire. But it's also solving problems, crunching numbers, cleaning out the chicken coop, slopping around in the mud and mucking out the barn. This is my life and it is far from perfect, but I am doing what I love, and I can't ask for much more than that.
Until next time,
Organized under Community, Whats New. Labeled as before and after, chickens, dogs, ducks, eggs, farm blog, farm life, geese, landscape projects, life on the farm, mini cows, nursery, preparing for spring, projects, sheep, winter on the farm.