About Sublime Garden Design
Sublime Garden Design creates holistic gardens that promote the health and well-being of the client, the garden, and the eco-system in which they all exist.
The client (you)
We create gardens that make you feel good and are good for you; outdoor spaces that you just want to "be" in. From incorporating special plants that evoke early childhood memories, to edibles that you can safely feed your family with, we want your garden to be a reflection of you; a place that draws you into it, brings you a sense of peace, and gives you a place to entertain friends or retreat to after a long day.
The garden
We give careful consideration to creating a space that feels right for you but also one that is right for the plants and materials used to create it. We place the right plants in the right place and we firmly believe that healthy soil is the key to a healthy garden.  Healthy soil results in healthy plants and is they key to having a garden that thrives without synthetic fertilizers, chemicals, or pesticides.
The ecosystem
The health of the environment is the foundation to our health, so using sustainable and natural practices that are easy on our earth is very important to us.  We use materials that are sustainable, durable and earth-friendly and create gardens that can be sustained naturally and responsibly.
We are able to handle all aspects of your project ranging from small renovations to complete outdoor living spaces.  We work with clients in Snohomish County and nearby surrounding areas. When you are ready to create your new holistic garden, we will work closely with you from the design to the installation to see that your new garden is a place you will want to spend time in and one that will exceed your greatest expectations.

"The thought of trying to landscape our front yard by ourselves was overwhelming. After seeing Heidi's website, we decided to use a professional. Needless to say, Heidi made the entire process fun and exciting. We love our yard. The plants have matured just like Heidi said they would. Her continued follow-up with us is very much appreciated. After almost 2 years, we still get compliments on our yard!" —Liz & Tim R. (Everett)See what other clients have said…
Our Services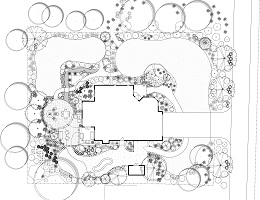 Garden Design
Whether you are starting from a blank slate or wishing to renovate or re-design an existing landscape to be more functional and sustainable, Sublime Garden Design will work with you from start to finish to design and create an outdoor space that you and your family will enjoy for years to come.
Virtual Garden Design
For those with smaller, more simple outdoor spaces, we can work with you 100% virtually to design and create your outdoor space. This is ideal for those that have a simple lot shape (square, rectangle, etc) that's fairly flat, smaller in size, and can be easily seen with Google Maps satellite view. If you only need a portion of your space to be designed, this could be a good option for you. You should also have a site plan that you can email us or be able to take your own measurements of your house and existing yard/garden so that we can create a baseplan from it. All correspondence would be done via email, phone, and Dropbox. Design meetings would take place over Zoom. If you think your project may be ideal for our virtual garden design service please click here to fill out our new client questionnaire.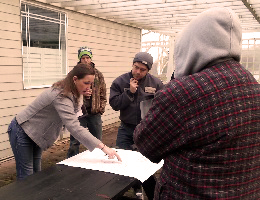 Client Representative Services
When you are ready to implement your project, we will be with you every step of the way, from the bid process to the installation of the design. We act as your representative and work with the contractors from start to finish ensuring the vision of the design is executed the way it was intended and acting on your behalf to see that the work that is done is up to your standards and expectations.
We work with several contractors who offer excellent customer service, do quality work, and have positive reputations and references. The contractors we partner with are fully licensed, bonded and insured. If the installation, of part or all, of the project is something you would like to do yourself we can help guide you through that process as well.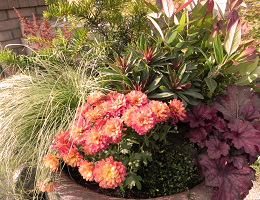 Container Gardens
Don't have a lot of space and time for a garden or would like to enhance the entrance to your home? Container gardens are a great way to maximize a small space, provide a focal point in the garden, or add a splash of color on your patio or deck. We specialize in creating one-of-a-kind container gardens, using a combination of textures and colors that will make a dramatic impact to any space all year long.
"It was apparent within minutes of meeting Heidi and Kryssie that they seemed genuinely interested in helping me achieve the garden that I dreamed of… They listened to what I was saying. It's like SGD got inside my head… saw the dream…. and made it even better! SGD surpassed my desires in every way. Totally beyond expectations. It is evident that a lot of forethought went into choosing that perfect specimen tree and/or accent pot for the space as the end result is so beautiful. Quick, efficient. The end result is beautiful. How can one improve on perfection?" —Kristie B. (Everett)See what other clients have said…
Get to know us