It's has been said that when one door closes another opens and that the only constant is change. That doesn't mean change is easy. Even though it is rarely easy, losing something or someone usually teaches us something about ourselves and opens up new opportunities to come into our lives.
That was the case in December of 2000 when I was laid off from my career of 11 years. That blessing in disguise, as they say, put into action a series of events that led me to designing gardens. It's always easier to see how perfectly things works out in retrospect.
For those of you that haven't heard or seen my previous post on social media it is with many mixed emotions that I share with you that Kryssie is no longer with Sublime Garden Design. Kryssie's last day was July 31st, just 2 days short of 8 years of working together. Kryssie is continuing to wrap up a few projects but after that she will no longer be working on Sublime projects.
Kryssie was instrumental in the growth of Sublime over the last several years. Together we worked on 275 designs and 85 installations, including 2 award winning gardens at the Northwest Flower and Garden Show. Kryssie was more than just an employee- she was a good friend. She will be missed and we all wish her well.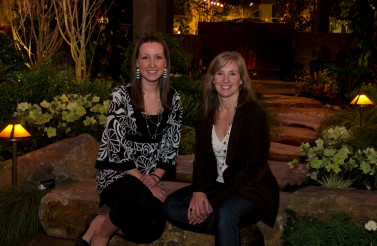 In early July we welcomed Alicia Bramble Shulz to our team. Alicia is a Washington State Landscape Architect and for nearly 20 years has studied, planned and designed well-made and environmentally sustainable landscape gardens. Alicia's unique skillset ranges from artful landscape design to low impact development: storm water planning; functional rain gardens; ethnobotany, critical area restoration; and safety conscious recreation spaces including playgrounds, accessible trails and pathways.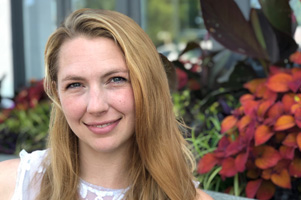 Alicia has a Bachelor's degree in Landscape Architecture from UC Davis, California. She also has an Associate's degree in Social Science and a Certificate in Wetland Science and Management. In her free time Alicia loves spending time with her husband and two young children, working in her garden, cooking and spending time outdoors. We are so grateful to have found Alicia and are looking forward to creating many wonderful gardens together!
With change comes re-evaluating what is important. I have spent many hours thinking about what I want this next chapter of Sublime Garden Design to look like. The past few years have been wonderful in many ways but they have also been very stressful. I went into this in more detail in my previous post.
The gist of it is, is that I have recently had some health concerns that require that I focus more energy on my physical as well as psychological health. Managing my stress and healing needs to be my first priority right now. This has made me reevaluate the type and amount of work that we will be doing going forward.
My focus has always been on creating gardens that are both good for the people and the environment. It's time for us to focus even more on that and do only work that truly honors that mission. Our work needs to be meaningful and to be for people that respect the environment the way we do. It's pretty simple really- I want to do meaningful work for people that want a garden that does more good than harm.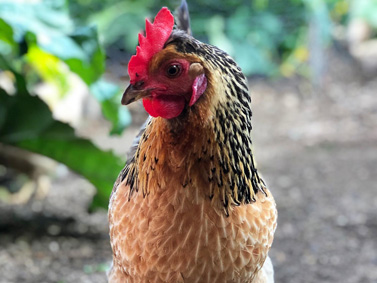 As I said in my previous post, I am also looking to create more balance in my life and allow more time for healing and spending time in my own garden, with my family and my animals, and working on developing the nursery. One of the ways I hope to do this is by reducing our office hours. This may affect our ability to work with certain clients, and we may need to make exceptions here and there, but for the most part our new office hours will be from 9:30 -3:00, Monday through Friday for appointments, correspondence and design work. Our reduced hours will mean that we will be not be able to take on as many projects as we have in the past and that the areas we provide services to will also be reduced. It is my hope that this will allow everyone on our team to have a greater work life balance and that we will be even better designers for making this change.
We thank you for reading, for understanding, and for your support whether that be as a past client, friend, family or future client!
Be well,
Heidi