Here's what we've been working on this month. We've got quite a few new projects starting in the coming months, as well, so be on the lookout for those!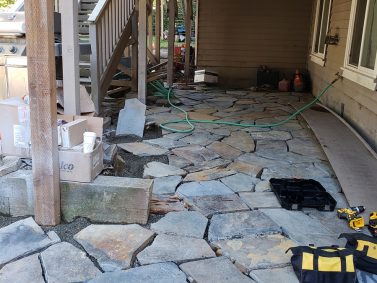 Flagstone patio in Kirkland coming along. The deck permit has been approved so we will have more pictures of that soon!
The Snohomish pool and spa is coming along nicely and we've now started pouring concrete for the patio and getting the pool coping forms ready for concrete. We even got the paw of approval on the Bluestone risers!
Do you remember seeing pictures of this project in Edmonds?
We just finished up a small green roof for this client which included a mix of Sedums and dimensional granite steppers.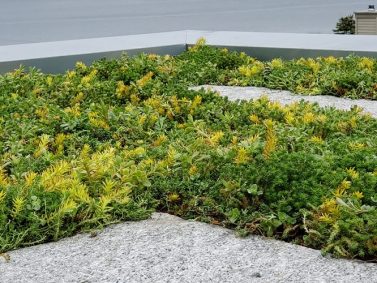 We also checked in for a 6 month walk through with a client in Marysville. Plants are just starting to wake up!
We have a new project in Bellevue that started this week. On the other side of this fireplace will be a sunken stainless steel spa by Diamond Spas surrounded by an Ipe deck and wall with an inset waterfall weir that makes the spa double as a water feature. A dimensional Bluestone patio and pergola with Parasoleil panels will create a great entertainment space in this backyard.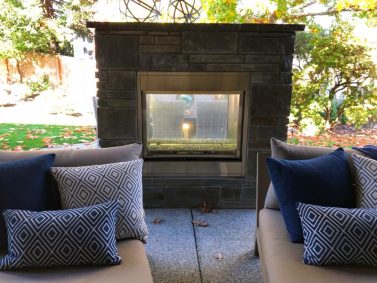 Stay tuned for more progress pics of these projects! We hope you're enjoying all the updates!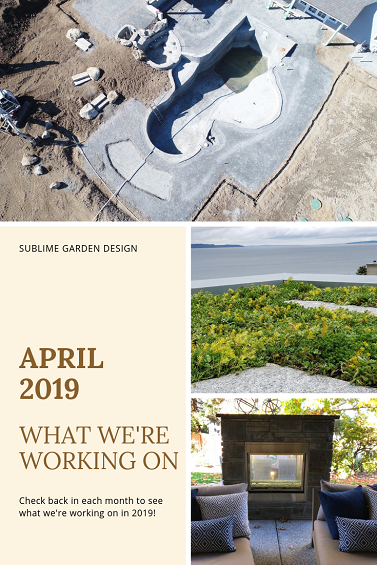 Organized under Before and After, Gardens, Landscape Architect, Landscape Architecture, Landscape Design, Outdoor Gathering Space, Screening, What We're Working On, Whats New. Labeled as bellevue landscape design, bluestone risers, diamond spas, dimensional granite steppers, edmonds landscape design, flagstone patio, granite steppers, granite treads, green roof, kirkland landscape design, montana flagstone patio, natural spa, pool, pool construction, sedum green roof, Snohomish landscape design, spa, stone risers, what we're working on, what's new.