The Snohomish pool project is now complete!
We're also just about wrapped up on our project in Bothell which included a paver patio and walkway, spa arbor, pergola with Solara cover, raised planters, and a trash/recycling can storage area complete with a chalkboard back. One of the last things left to do is replace the window with a new sliding door and add a deck landing.
Our project in Lake Forest Park will wrap up this week with a final walkthrough on Friday. It includes an Abbotsford patio and walkway, fire pit area, stone risers, decorative screens, seat wall, water feature, rain barrel, and plenty of new plants.
With some finishing touches, our project in Bellevue is complete!
We'll be starting a new project soon in Edmonds this week so keep an eye out for those progress pictures next month!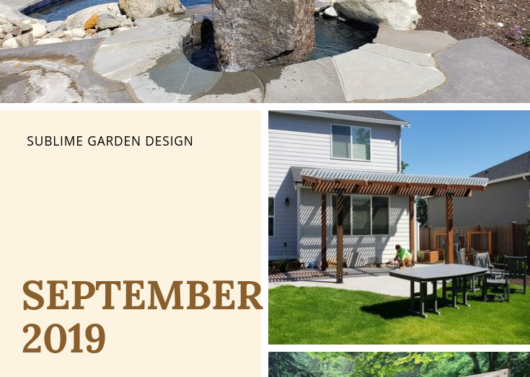 Organized under Landscape Architect, Landscape Architecture, Landscape Design, Screening, What We're Working On, Whats New. Labeled as abbotsford path, decorative screens, landscape design progress pictures, natural spa, paver patio, pergola, pool, progress pics, solara cover, what we're working on.