If you've ever been on our Facebook or Instagram feeds, you'll know that this plant is no stranger to us. Birch Hybrid Bellflower (Campanula x 'Birch Hybrid') is a showy evergreen perennial that blooms over a long season from mid-spring through summer. The purple-blue flowers are cup shaped and cover almost the entire plant which has small, green foliage throughout the year.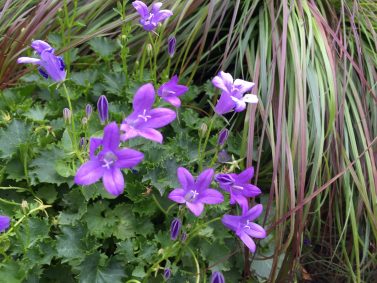 This plant is easy to grow and is also deer and bunny resistant making it perfect for areas where wildlife likes to munch on everything else nearby. Due to its tidy growth habit, it works well as a border plant, in rockeries, or even as a container plant. The flowers also work well in cut flower arrangements.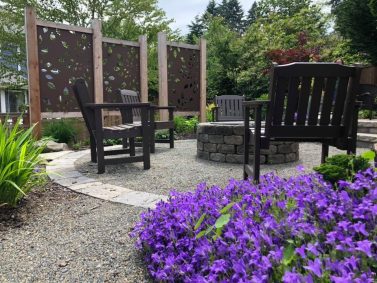 It prefers full sun and well-drained soil. Birch Hybrid Campanula should be watered regularly, especially in times of excess heat. If the foliage starts to look tattered, it can be cut back in winter but otherwise maintenance is pretty minimal. It'll grow to be about 2 feet wide by 6-8 inches tall.
You can also find other colors of Campanula in other shades of purple and blue along with white and pink with some types being larger than others and some having more pendulous, tubular shaped blooms.
Do you have this in your garden? Let us know in the comments, we'd love to hear from you!